| | |
| --- | --- |
| | |
---
(Getting Started) Public Administration Strategy by Topper Nidhin K Biju (AIR-89)
Posted: 06 Apr 2021 06:29 AM PDT

---
---
(Getting Started) Public Administration Strategy by Topper Nidhin K Biju (AIR-89)
---
---
Nidhin K Biju is a Delhi native who cleared the UPSC Civil Services 2019 examination with an all India rank of 89. He is trained in Electronics and Communication Engineering and this was his 3rd attempt. Although there was immense pressure on him to clear the exam at the very first attempt, with time he learned to treat this exam as the marathon that it is and not a 100m race. His choice of optional was public administration and he has scored an impressive 274 in his optional papers combined. Here we share with you his strategy for Pub Ad Optional.
Why Choose Public Administration As Your Optional?
As always, the very first criteria for choosing an option should be your interest in the subject. A lot of the aspirants pursue civil services with administrative service in mind, so many may find Public Administration a suitable subject. Other than this, there are a few more perks of choosing it as your optional –
Public Administration is dynamic and a lot of the information one can consume from their day-to-day current affairs studies.
There is plenty of interlinking with General Studies, especially paper-II and it helps in combined preparation.
It has a crisp and short syllabus allowing one to complete the whole syllabus in 3 to 4 months.
Again, it is an extremely relevant subject for any administrator.
Study Notes & Books

Paper-I
This is the theoretical part of the optional. 
Paper-II
UPSC Public Administration Study Notes (100% Syllabus Covered)
Common Important Sources
Public Order – 5th Report
Local Government – 6th Report
Personnel Administration – 10th Report
Promoting e-Governance – 11th Report
Citizen-Centric Administration – 12th Report
Financial Management – 14th Report
State And District Administration – 15th Report
How To Read And Make Notes
One important tip Nidhin starts with is you DO NOT SKIP Mohit Bhattacharya. Yes, the language is difficult and it takes time to navigate through the book, but it is the bible of Public Administration and well worth the effort. Next comes Prasad and Prasad which lists 20 thinkers, Pick a thinker a day, do not pressurize yourself, and you will still complete it within 20 days. Make short notes on the second read for both books. Concentrate on just familiarizing and understanding in the first iteration. Revision is key; revise as many times as feasible.
Increase Your Score With These Simple Tips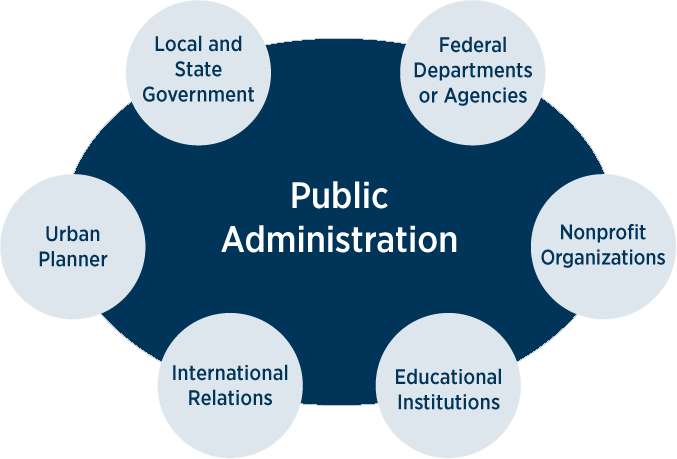 Use diagrams and flowcharts to enhance answers
Test Series for Public Administration Optional
A lot of aspirants choose Public Administration as their optional. It is easy to get lost in the crowd. To ensure that you score better than average and thus better your chances at selection, follow these simple tips –
Interlink Papers I and II wherever possible. This displays a depth of understanding and capability to logically analyze events.
Quote thinkers and use their theories and keywords in those theories wherever possible.
Try to use current affairs based examples wherever you get the chance to.
Hopefully, with the right number of revisions and the right amount of practice, you will now clear your exam with your optional marks pushing you towards your goals. 
Best of luck!
Online Test Series For UPSC (Pre.) Exam
CLICK HERE TO DOWNLOAD UPSC TOPPERS NOTES
(Article) TIPS & STRATEGY FOR UPSC Aspirants TO STAY MOTIVATED DURING COVID-19 SCENARIO
Posted: 06 Apr 2021 06:27 AM PDT

---
---
(Article) TIPS & STRATEGY FOR UPSC Aspirants TO STAY MOTIVATED DURING COVID-19 SCENARIO
---
---
In this devastating situation of COVID-19, professionals, service persons, political entities, economic stakeholders & the whole ecosystem are badly affected. All the students in school, colleges, or preparing for any competitive exams are no exception to it. It is a tough time especially for the aspirants who are preparing for UPSC Civil Services. Some of you might have left your lucrative job to opt for civil services preparation.
In this tough scenario, we are presenting you with some
upsc tips & strategies
to get going strongly for civil services preparation.
Most of the people are working in remote mode, feeling a little extra-challenged in engaging with civil services preparation. All the civil aspirants may find it difficult with increased stress outbursts.
While it's a challenge for the aspirant, there are certain steps you can take to feel more motivated to engage in your preparation.
Consider the questions below & think how would you answer? 
What plans can I design for myself to boost my motivation?
How I can make engaging or interesting my preparation?
How my preparation benefit me down the road in near future?
How do I get myself to study even when I'm not in the mood?
Do I know about anything that hinders my motivation and what can be done to help?
What am I doing to keep myself energized & healthy and take care of my well-being?
Are the precautions that I'm taking to save with COVID19 is enough?
How am I managing, planning, or implementing my study routine?
And finally… 
What new practices do I need to start to help myself feel engaged and motivated?
Every aspirant may answer these questions based on his/her situation. You will be the best judge to judge your situation.
Now we will discuss what can be an ideal way out while responding to the above questions. These points will surely give an answer & strategy for all the above questions.
Optimistic about COVID 19:
Although COVID-19 has almost all the negative things, the aspirant must be an optimistic person to think best out of the waste.
This situation has given enough time for all the aspirants to study in detail. Since there are no exams & neither expected to be held in a few months. This has given you a lot of time to study in detail.
It is one of the best times to study especially for a person doing self-study. Since with the approaching date of exams, we mostly focus on important things leaving the less important topic.
It is the best time to go & refresh your basics by studying NCERT Books.
Make multiple revisions of all the upsc test papers & study notes. Make sure to revise all important topics by 10-12 times. A maximum revision of the same things makes you confidant & helps in the elimination method to be used in upsc preliminary exams.
For people whose optional subject is not ready due to lack of time, may prepare their optional subject. This is more beneficial for those whose syllabus is matching with the upsc preliminary exam syllabus.
Ethics, GS preparations, essay & language test for upsc mains can be prepared. This will give you an extra edge over other participants. Since the time gap between the pre & mains is very less as compared to the demanding syllabus.
COVID-19 has given you sufficient time to prepare leaving other disturbances like outings, partying, social gathering. So use this time wisely.
Plan your study : 
Start your day with a your schedule.
Break down your study plan into small, manageable tasks.
Make quarterly, monthly study plans & divide it into weekly & daily plans. 
Give yourself rewards for the tasks completed like completing your weekly or monthly targets.
Balance your studies with leisure time also.
Conscious about Health :
It is more than mandatory to keep yourself away from this COVID19 disease by adhering to all the precautionary guidelines.
A healthy person will always get an extra edge over a diseased person.
Exercise regularly & pay attention to sleep.
Eat healthy & immune-building foods.
Make just use of digital media & stay connected with your dear ones with a limited or nil connectivity to unnecessary peoples.
Think about the daily routine :
Taking breaks
Exercising
Eating right
Staying on a regular sleep schedule
Staying connected with dear ones.
Reaching out for help when you need it most.
Stay motivated :
Think about the reason you choose to become a civil servant, your ambition, future plans associated with that.
Think about the result declaration day when you will find your name in the selected list.
Think about the cherished faces of your family & dear ones.
If possible see motivation videos or read IAS Toppers success stories daily for 10-15 mins to have a daily dose of motivation.
You will be able to find & relate most of the answers to the above questions. Think positive & convert this dark COVID period into your GOLDEN period to write a new history.
Happy Studies!
© IAS EXAM PORTAL
Current Affairs for IAS Exams - 06 April 2021
Posted: 06 Apr 2021 05:48 AM PDT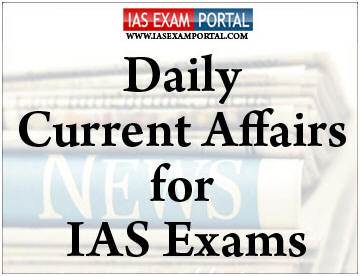 उत्तर प्रदेश राज्य GK प्रश्न (सेट -23) for UPPSC Exam
Posted: 06 Apr 2021 05:33 AM PDT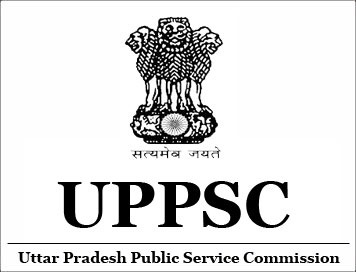 उत्तर प्रदेश राज्य GK प्रश्न (सेट -23) for UPPSC Exam
1. उत्तर प्रदेश
में मान्यता प्राप्त

स्टॉक

एक्सचेंज

है ?

a. लखनऊ में
b. गाज़ियाबाद में
c. वाराणसी में
d. कानपुर में
2. उत्तर प्रदेश
कितने सम्भागो

में विभक्त

है ?

a. 12
b. 15
c. 13
d. 18
3. उत्तर प्रदेश के
जिले का

सबसे

बड़ा अ

धि

कार

क्या

कहलाता है ?

a. जिलाधीश
b. कानूनगों
c. तहसीलदार
d. आयुक्त
4. उत्तर प्रदेश
की

मंत्रिपरिषद

कि

सके

प्रति

उत्तरदायी

होती है ?

a. राज्यपाल के
b. विधान परिषद के
c. मुख्यमंत्री के
d. विधानसभा के
5.
पुरे

उत्तर प्रदेश को कुल

कितने निर्वाचन

क्षेत्रो विभाजित

किया

गया है ?

a. 405
b. 450
c. 480
d. 404
Model Questions for UPSC PRE CSAT PAPER SET - 51
Posted: 06 Apr 2021 05:32 AM PDT
Model Questions for UPSC PRE CSAT PAPER SET - 51
Passage : Instruction for question- read the following passage and answer the questions that follow. Your answers to the questions should be based on the passage only.
Human rights and environmental issues are often the this side of the same coin be it relation to water availability, energy use of climate resilience. As cities and well, rapid and urbanization illustrates the struggle faring the international community to meet the needs of humanity. Sand bags are in sufficient, resilience in required and can best be facilitated trough preparation. Such disaster preparation measures employed as early warning systems are crucial, but the international community must also come to term in the millions of people that rely on water from vanishing glaciers on the Tibetan plateau. "climate change in a crisis multiplies, according to the world food programme, which has recently signed a MoU with the world Meteorological. Organization to share  nformation with which to predict future emergency food shortages. Interpreting weather data can strengthen emergency preparedness as less predictable precipitation leads to food security.
1. The passage contains a statements " sand bags are insufficient" Among the following statements, which is nearest in meaning to this?
(a) Stronger dams need to be constructed using new technology.
(b) Sand bags are only a way of fighting climate change , they cannot prevent climate change.
(c) Temporary measure are not enough to effectively address long-term problems
(d) Both a and c
2. Which of the following statements best reflects the writer's opinion on disaster preparation?
1. Human rights need to be given more attention than environmental issues.
2. Climate change can impact food security in true affecting million of people.
Select the correct answers using the codes given below:
(a) 1 only
(b) 2 only
(c) Both 1 and 2
(d) Neither 1 nor 2
3. Which one of the following statements conveys the key message of the passage?
(a) Forecasting future emergency food shortages can help countries face up to climate change.
(b) Measures taken to address climate change can also have implications for general will-being.
(c) Disaster prevention measures should not ignore human rights issue
(d) Rapid urbanization can lead to food shortages.
4. According to the passage world food programme signed a MoU with
(a) WMO
(b) TMF
(c) WTO
(d) UN
5. Consider the following statements.
1. Human rights and environmental issues are often the flip side of save coin.
2. Resilience is required for the environmental issues.
Select the correct answers using the codes given below:
(a) 1 only
(b) 2 only
(c) Both 1 and 2
(d) Neither 1 nor 2
(VIDEO) Tackling Naxal Threat : Rajya Sabha TV Big Picture Debate
Posted: 05 Apr 2021 09:34 PM PDT
(VIDEO) Tackling Naxal Threat : Rajya Sabha TV Big Picture Debate
Topic of Discussion: Tackling Naxal Threat : Rajya Sabha TV Big Picture Debate
Expert Panel Name : 
Anil Choudhary, Former Secretary, Internal Security, Ministry of Home Affairs
Dr. P. V. Ramana, Policy Analyst
Anchor- Vishal Dahiya